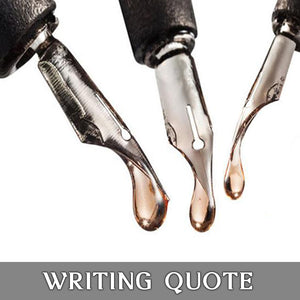 Testimonials: Written Testimonials and Video Testimonials
Confidential Book Coaching 
No risk, no obligation confidential complimentary book coaching with Deborah S. Nelson. Not sure? Need to know more? Book a complimentary half-hour coaching session with Deborah S. Nelson.

As an author, I am sensitive to your intellectual property and actually include a signed confidentiality agreement with your paid consultation. If you already know that 45 minutes is not enough for you see my other coaching packages.
What is Ghost Publishing? 
You have written a manuscript, maybe even paid someone to edit it. However, you are done, fried, cooked. How do you publish it? Do you shop hundreds of publishing companies only to get rejected over and over again? Enter. Ghost Publishing.
With Ghost publishing, you hire Deborah S. Nelson and PublishingSOLO.com to prepare your book's digital files. Next, a physical proof is prepared by the staff at Publishing SOLO. You approve of the work every step of the way. Lastly, the book is published and made available on Amazon Books. All you have to do is to guide the creative process.
Are You Craving to Publish a Book? 
I am guessing you have already written a book—or are in the process of writing it. Perhaps, that manuscript is sitting in a desk drawer or even in a "digital drawer." What better time to resurrect that cherished manuscript than during lockdown? Because of the virus lockdown, you have the extra time and as do I.
Book Coaching During Lockdown
It is my joy and service to offer 1/2 hour Book Publishing Coaching Sessions on Tuesday and Thursday afternoons-complimentary with a $1 processing fee. Enlist my help to get you moving down the highway of independent publishing. For more information about Ms. Nelson's book coaching, learn more details at Deborah's PublishingSOLO Magazine. If you feel that half an hour is not going to do it, see my entire coaching package collection.
In this fun & exciting world of digital publishing, sometimes you get stuck. Maybe you get busy. Or, perhaps you get frustrated. Some writers have started on the journey and spent enough money to pay the down payment on a small house. If you want to learn more about DIY publishing books, tools, courses, or if you just need someone to talk to about writing and publishing your book, I am here for you.
Experience the Exhilaration of Being Published
As an author who has experienced the thrill of publishing, I am all about helping writers get to the finishing line. With print on demand, democracy has now come to the publishing world. self-publishing is affordable and doable. And now, because of the virus lockdown, you have the time.
 
I am dedicated to bringing new authors and their creative works to the world. After taking one of my courses most people have found the author within themselves. Many of my students have gone on to publish a 2nd, 3rd, and 4th book on their own.
About Deborah S. Nelson
Deborah S. Nelson is a published author of 22 books. She offers publishing and writing coaching, plus author branding services which include author websites, hosting, logos, book design, marketing, and author branded products. Nelson also provides blogs, editing, and ghostwriting backed by 10 years of experience.
Other Books by Deborah S. Nelson
Deborah's Personal Website
PublishingSOLO Magazine
Coaching packages must be paid in advance and are non-refundable.