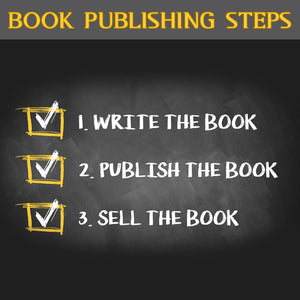 Vision Book Samples: DSN Publishing Author Library
Testimonials: Written Testimonials and Video Testimonials 
READY TO PUBLISH YOUR BOOK
⁠—

BUT DON'T KNOW WHERE TO START?

You have taken the leap into self-publishing. Congratulations! But where do you start? This invaluable time-tested Self-Publishing Checklist explains the main steps to getting through the print-on-demand journey in the proper order. We recommend Publish Your Book Blueprint in a Week, along with this checklist to get you off to a great start! Publish Your Book Blueprint in a Week outlines and describes the sections of a book including front and back matter, copyright pages, as well as other detailed information that is complicated to produce from scratch. If you get stuck or have questions set up a $10 consultation appointment with Deborah S. Nelson. Meanwhile, simply order this Self-Publishing Checklist to get started now!

Do not let the lack of time or money discourage you from actualizing your dream to publish a book.

Digital downloads must be paid in advance and are non-refundable.