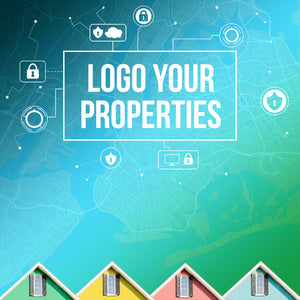 Package

Service
 Price
SILVER
1 Original logo design
$199
GOLD
5 Original logo designs plus a bonus article in The Vacation Rental Travel Guide featuring logos with links to your site
$899
PLATINUM
10 Original logo designs

 plus 3

 bonus 

articles in The Vacation Rental Travel Guide featuring logos with 

links to your site, 

and 1 week social media posting

$1599
*All logos are originally designed by our in-house logo designer, without automated logo software.
NAME THAT PROPERTY

Can your property be easily located and booked with a Google search? Would you like to get more bookings directly from your property management website?
Our branding expert will help you name your properties to be easily found with a search on Google. Guests who want to book again or those who have been referred to your property will search for your property's name.
If a few extra bookings a year make your cash flow stronger, give your new and stagnant properties a name and a face.

Why Brand Your Properties?
Branding your property is more important than many property managers realize.
What if, for example, a guest came to your property from one of the vacation rental websites, such as Airbnb, VRBO, HomeAway, etc. They stayed with you for a week and a couple of years later they wanted to book with you again.
Yet, an increasing number of guests prefer not to book through vacation rental websites. As guests become savvy, they search for your properties on Google. 
With a familiar brand, guests may book directly with you instead of paying an additional Online Travel Service (OTS) fee. However, they need to remember your property names. With strong property branding, you will attract repeat and referral guests, plus process payment directly through your company.
Procedure

Fill out a property information worksheet
Fifteen-minute consultation with branding expert

You will be presented with 3 logo ideas
Then, you will select your favorite design
Three rounds of fine-tuning are included
Final logo delivered as a 300 DPI JPG or PNG file
Deborah S. Nelson, Branding Expert
With years of travel writing experience, Nelson is publisher of The Vacation Rental Travel Guide. She specializes in branding vacation rental properties which include individualizing properties with a memorable name and face. In the past few years, Nelson has written nearly 300 travel articles for major vacation rental sites and various travel publications. Nelson is the author of There is a Niche for Every Travel Itch, The Vacation Rental Owner's Manual, and Don't Let Them Steal Your Brand. Sara Winner is an integral part of our property logo team and specializes in logo design.

MORE INFORMATION