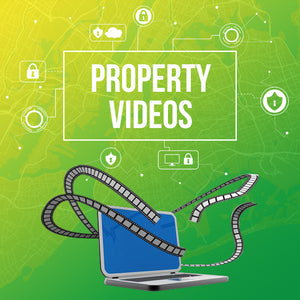 | | | |
| --- | --- | --- |
| Package | Service |  Price |
| SILVER | 1 Property or location video | $99 |
| GOLD | 10 Property or location videos | $695 |
| PLATINUM | 20 Property or location videos | $1195 |
*Buyer must provide high-resolution images or video footage.
Ranking Power of Videos & YouTube
Obviously, no one factor guarantees the best rankings in search engine results. A compounded effect of major ranking factors is the best approach.
As the second most frequented search engine, YouTube is owned by Google. This makes a logical argument to include some or all of your property videos on YouTube. That is why we include posting videos to YouTube as an SEO package.
Google Likes YouTube Videos
Because YouTube ranking is less competitive, videos landing higher in YouTube can also lift your overall Google ranking.
Indeed, uploading videos to YouTube is not only a way to rank on both Google and Youtube, but if well done, acts as a sales tool for your property listings and local attractions.
Videography can be quite expensive. However, we have found a quick way to create videos from your existing property listing, post them to social media, as well as feature them on your listing page.
Deborah S. Nelson, Video Director
With years of travel writing expertise, Nelson is an author, and publisher of The Vacation Rental Travel Guide. In addition, she managed multiple vacation rental properties in the early and mid-2000s—which has schooled her in how to attract bookings and make travelers happy. Today, Nelson specializes in branding her clients' vacation properties which involve individualizing properties with a memorable name and face, plus video. In the past few years, Nelson has added video creation to her list of services. Nelson is author of There is a Niche for Every Travel Itch, The Vacation Rental Owner's Manual, and Don't Let Them Steal Your Brand.

Sara Wright, Video Editor
Sara is the multi-talented and competent managing editor at Vacation Rental Brand. This role requires the highly skilled design and editorial experience she brings to travel articles, blogs, and websites. As a multi-media person, she also helps with video creation and editing. For example, the samples above showcase Sara's editing, graphic arts, technical, and video creation abilities. With Deborah and Sara working as a team, you can expect dynamic video solutions for your property or location video projects.
MORE INFORMATION