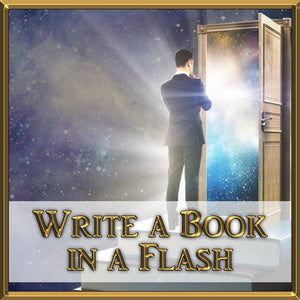 As a business person, you may want to write a book to inform, educate, or persuade your clients that you know your subject. You want to increase the value of your brand. Increase your client base, raise your prices, and be considered an expert in your industry once you publish your book. If you have little time to write, this mini-course teaches the tricks of the trade to get it done! 
Would you like to write a book in record time? Would you like to skip dragging this project out for years as they did in the good old days of traditional publishing? This mini-course will teach you how to write a book in a flash!
How Can I Write & Publish a Book to Amazon
Get Inspired to Write
Create a Writing Space
Commit to Writing Daily
Write with Reckless Abandon
Set a Goal to Publish
In this PDF Deborah S. Nelson teaches the five critical steps to help you write a book quickly. Ms. Nelson has written and published 22 books in eight years. She is a publishing coach as well as an author-speaker-writing coach.