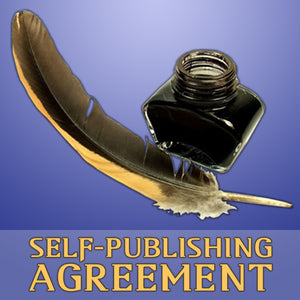 Sometimes the FIRST STEP is the most difficult and the most important in any significant accomplishment. And this has never been truer in the self-publishing journey.
When traditional publishing companies accept a manuscript for publication, an agreement is signed. Take this first step to sign an agreement with yourself! IT COSTS ABSOLUTELY NOTHING and will propel you to honor your dream to publish your book.
Digital downloads must be paid in advance and are non-refundable.