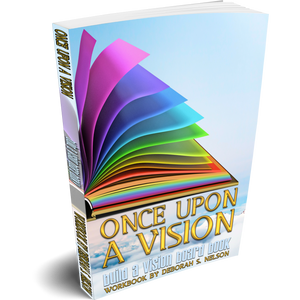 Vision Book Samples: DS Publishing Author Library
Testimonials: Written Testimonials and Video Testimonials
Have you ever asked yourself, how do dreams come true?
Ever wanted to make your dreams come true … on purpose?
Once Upon a Vision blends the Law of Attraction with the Power of the Pen and introduces a 10-step personal transformation curriculum not taught in schools, colleges, or universities—but could attract more success to you than any college degree, trade, skill, training, or certification could ever bring.
Follow the steps to self-publish your personal vision book. The Once Upon a Vision textbook and its companion Once Upon a Vision workbook curriculum teaches how to make your dreams come true!